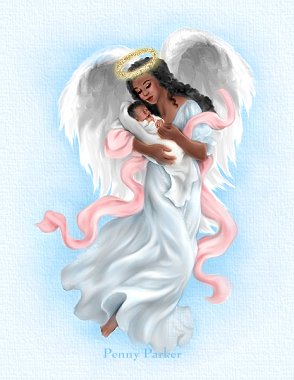 Nadine was one month away from her 5th birthday and weighed
15 1/2 pounds. Her mother admitted to starving her to death,
she hid her from family and social workers, and never got her medical
attention. Her mother admitted that she hated Nadine and blamed
her for much of the hardship in her life.
When Nadine was 2 years old her mother would put her in the
crib, forcing her to stay there and covered the crib with
a sheet so she wouldn't have to look at the child.
Her mother would also refer to her daughter as an it.
Carla Lockwood was sentenced to 15 years to life in prison.
While in police custody she gave birth to
twin girls - her 10th and 11th children. Leroy Dickerson, Nadine's
father was charged with second-degree murder in death,
his case is pending. The surviving children are in foster care.
Please adopt a guardian angel for Nadine
click on the angel



Or you can light a candle