Adopt a Guardian angel for
Marquis

Amanda


Cyndie Gonzales


Carol Miranda


Goddess


Gudrun


Joanna


John & Lori


Jennifer


Julie K Johnson


Lisa Heins


Liticia Lister


Marybeth


Mary


misty angel


Pat


pauleine(A)+


Silly


Theresa


Bonnie Kappes


Annie


Marion


Eva Carlsson


Amy


shelly clarke-harvey


Lori Roberts


Lori higgins


mandy,paul,michael and adam


KaseyLeigh


LINDALULU


~W


Erica DeRosa


christine


Brad and Alissa


Priscilla Tarango


angelina


anne - australia


Lori Sherry


Starla Hines


Thomas and Kyra Longhway


April King


Amanda H.


christi gilbert


nikki


nikita george


Kathleen


Megan


Heather


jade claye and sharon duncan


stacie demetropoulos


Amy Hughes


crystal_74


Camilla


Pontus, Daniel and Rosa


Therese, Alexander; Robin. Max, Johan


Mommy


Sandra


Candace Parton


Brooke G. and
Tausha B.


the littles


Kim Gray


Karen Champion N.S. Canada


Jessica Fagan


ALana Charisse


Gina Nichols


katrina


Cristen Maxwell


Randi


~DEZ~


Webmor DK


Mandie
Messages for Marquis
Heather
im sorry to hear that

---

Mommy
Rest in Peace.

---

Kim Gray
You're in Heaven now

---

Karen Champion N.S. Canada
May god rest your soul in peace little angel.

---

Jessica Fagan
We will remember you

---

ALana Charisse
May God keep him close to him

---

Gina Nichols
You are now in Heaven forever to be happy sweetheart.....

---

~DEZ~
sorry baby boy R.I.P

---

Webmor DK
May you rest in peace. Safe in the hands of GOD!

---

Please feel free to place this angel on your web page
or in your email, so that others may find their way
here and adopt a guardian angel.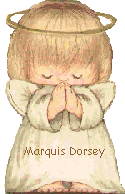 Please accept this gift for remembering him

Please adopt a guardian angel for Marquis ,
Just fill out the form


Thank you for caring and remembering