Greyson L. Bennett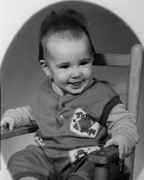 Little Greyson was only 2 years old when he was allegedly
beaten to death, his mother and her boyfriend were
both charged with killing him.


Donna Bennett, 25 and her live in boyfriend
John Sweet 35, were both charged with first degree
murder. Donna Bennett was sentenced to 35 years
to life. John Sweet's trial date is pending.


Please adopt a guardian angel for Greyson
click on the angel



Or you can light a candle





Thank you for being the


caring person to read the story of
Greyson