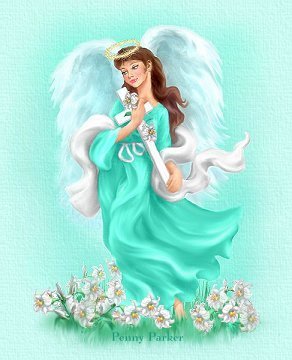 Joselin was just 2 years old when she died. She died from blunt force trauma to her abdomen probably caused from her being kicked or punched in her stomach. When she was only 6 weeks old was was hospitalized for nine fractured ribs, two broken ankles and burns to her hands, feet and mouth, the burns were caused by battery acid. She was also malnourished and dehydrated. She was taken from her parents only to be returned, she was there barely three months when she died.
Both her parents were charged with her death, her father
Rogelio Hernandez, 20 years old for beating her. And her mother Gabriela Hernandez,19 years old for allowing it to happen and not protecting her daughter.
UPDATE...Rogelio, was convicted of first degree murder, torture and multiple counts of child abuse and was sentenced to 41 years to life.
Gabriela was sentenced to the maximum 11 year sentence
for her part in Joselin's death, because she did nothing to prevent the abuse.

Please adopt a guardian angel for Joselin
click on the angel



Thank you for being the


caring person to read the story of
Joselin